Our Humble Route
ICAD enterprise was created in 2010, by a group of enthusiastic youths striving for social change in the Cameroonian society. 
Among the societal problems they intended to solve was bridging cultural gaps, contributing to the attainment of SDGs (MDGs then) and environmental justice.
In 2013, the group was legalized as an association (InterCultural Alliance for Development – ICAD) by the Senior Divisional Officer for Menoua by registration number 23/RDA/F34/SAAJP of 20th September 2013. With a particular focus on promoting cultural best practices, especially those promoting environmental conservation, because 3 years earlier, UNESCO had mandated culture as the 4th pillar of sustainable development. In this light, the major project was the green culture project, which promoted the planting of trees in/around sacred forests for eternal conservation, because no one fetches wood in such a place.
In 2016, the association was selected by the Africa Europe Energy Partnership, when it presented the Waste for Development Project  in Milan, Italy on the 16th May 2016.
In the same light, after the project was being fine-tuned in Milan, the W4D was selected by the Tony Elumelu Foundation in 2017. Under its entrepreneurship program, ICAD's W4D project which was a charity project was given some business touch, obliging it to change from an association to a Social enterprise.
On the 19th July 2017, ICAD Enterprise was created with registration Registration # RC/BFM/2017/A/365. and  Tax payer # P068312636416C.
From 2017 onwards, ICAD Enterprise was created as a social enterprise, while intercultural alliance for development still exists as a cultural/ advocacy non for profit organization, since the duration of the registration certificate expires after 99 years from 2013.
As  a social Enterprise,   working to promote SDG 13,  ICAD Enterprise specialized in Waste Management  precisely the recycling of Plastics, paper and sawdust as well as household wastes into useful outlets.  ICAD Enterprise also promotes sustainable agriculture by applying agritech methodologies such as aquaponics, Greenhouse farming  and we intend to include aeroponics in the future.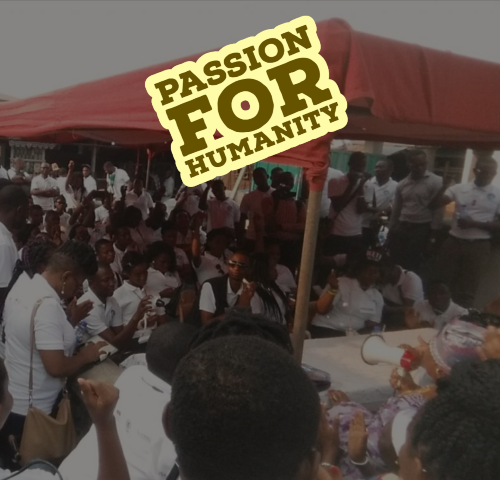 2010
2013
2017
ICAD Enterprise From dusk to dawn
Where we came from and where we are heading to 
2010


A group of youths
Passionate about serving mankind and the promotion of SDGs
2013


A Legal Association
Recognized and legalized for their proactiveness
2017


A Social Enterprise
Bridging gaps and making the attainment of SDGs possible.