Recycling
Only 13.5% of global wastes are being recycled.
The figures are worst in the Dschang Municipality as not up to 4% of the Municipal wastes are recycled.
https://www.youtube.com/watch?v=xkYWKu1AuDQ&feature=emb_logohttps://www.youtube.com/watch?v=NBBUzRVRIzU
How we recycle in icad
We produce a database on solid waste in Dschang (Click here)
We conduct Waste Audits.
We also conduct a waste composition study.
We trace waste streams and their quantities.
Household wastes (wet wastes)
Plastics

1 – PETE – Polyethylene Terephthalate

The easiest of plastics to recycle. Often used for soft drinks bottles, water bottles and many common food packages. Is recycled into bottles and polyester fibers

2 – HDPE – High density Polyethylene

Also readily recyclable – Mostly used for packaging detergents, bleach, milk containers, hair care products and motor oil. Is recycled into more bottles or bags.

3 – PVC – Polyvinyl Chloride

This stuff is everywhere – pipes, toys, furniture, packaging – you name it. Difficult to recycle.

4 – LDPE Low-density Polyethylene

Used for many different kinds of wrapping, grocery bags and sandwich bags and can be recycled into more of the same.

5 – PP – Polypropylene

Clothing, bottles, tubs and ropes. Can be recycled into fibers.

6 – PS – Polystyrene

Cups, foam food trays, packing peanuts. Polystyrene (also known as styrofoam) is a real problem as it's bulky yet very lightweight and that makes it difficult to recycle. For example, a carload of expanded polystyrene would weigh next to nothing so there's not a lot of materials to reclaim, particularly when you take into account the transport getting it to the point of recycling. It can however be reused. Learn more about recycling polystyrene. How ever, in ICAD, we use the polystrene plastics in upcycling. It is used to nurse seeds.

A combination of sawdust, waste papers and rice husk into cooking briquettes.
A cost-benefit analysis shows that Recycling all of the above waste plastic  materials will be of high economic benefit over disposal.
Our collection system. (Click here)
We waive all fees with plastic bottles. From membership registration, to participation in trainings and  any other training or activity that may require financial registration, we substitute them with waste plastics.
 P4P (Points for Photocopies): For the first time in Dschang, students trade plastics with photocopies. 2 plastic bottles equal a recto page photocopy. This move promotes both SDG 13 (Climate Action) and SDG 4 (promotion of education).
M-Crushers: Mobile-Crushing is a design we invented, where plastic granulators are attached to a car/tricycle and as they drive around, they stop at spot with open waste disposal and crush them.
Digitalization: We have digitalized waste collection, with the usage of an online monitoring plastform, the usage of bulk SMS and whatsapp messaging (for whistle blowing). 
Community engagement. (Click here)
Local and National Authorities: We engaged the entire community in waste segregation. All local authorities have endorsed our project. The topmost administrators and people's representative (Senior Divisional Officer, the Mayor of the council and the Ministry of Environment) endorsed our project, via the CITE VERTE PROJECT
Students: We donated 80 trash bins during the launching of the CITE VERTE to landlords and concierges for free, as a modus operandi to promote waste segregation. We frequently launch competitions either on environmental based creative writing or environmental best practices that involves the environment. We have extended our tentacles to over 3000 secondary school students, as we believe they are the upholders of the future.
Media & outreach: We have free access and communication and sensitization slots in the 3 local radio stations in Dschang ( Radio Nkwelah, Radio Yemba and Radio Campus).
Join us or send us an email
Waste Recycling Optimization is our passion. Climate Action is our daily action. SDG 13, 4, Contribution to Local Intended Nationally Determined Contribution (INDC), REDD+, PES is our lifestyle. Contact Us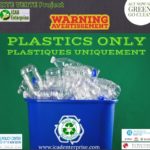 Previous
Next
Our People say
"Just wow! Young persons who had nothing, but just a strong vision and commitment are contributing enormously to the climate action"


Hilary Leigh
Climate Activist
"This is a cross-point between science and concrete action "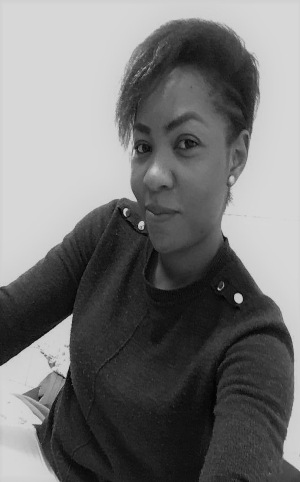 Diffo Yvette
M&E Expert / Climate Change Expert